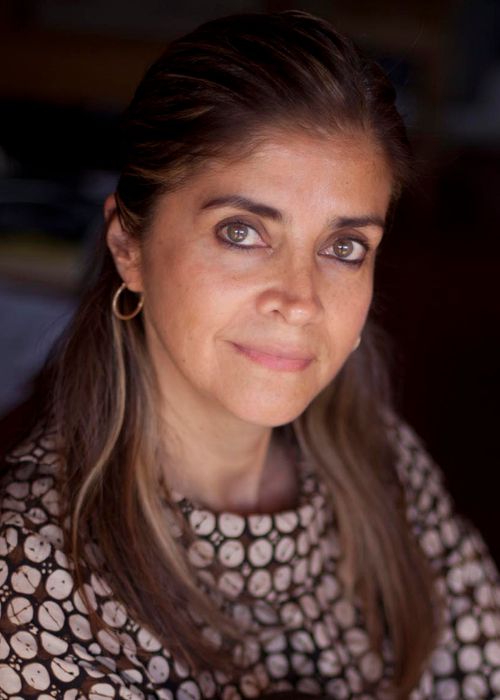 Marcela Taboada (1958 Puebla, Pue. Mexico)
She is a freelance photographer based in Oaxaca, Mexico since 1986.
Her work has been published in various newspapers, magazines, numerous books and art catalogs of Mexico and abroad. She has taught photography at universities, high schools, workshops for children and blind photographers and has taught photography for Santa Fe Photographic Workshops and National Geographic PhotoCamp.
For 15 years she produced in Oaxaca the International workshops with the American photographer Mary Ellen Mark.
She has received awards and distinctions including the Biennale of Photojournalism-Mexico; Latin American Photography Biennial-Denmark; Hasselblad Foundation Scholarship-Sweden; National Geographic All Roads Photographers-USA; Cultural Exchange Mexico-Idonesia; Planet Magazine award-USA; National System of Art Creators of the National Fund for Culture and the Arts-México; Hector and Maria Garcia Foundation award-Mexico; Nikon International jury-Japan; among others.
Her work belongs to the collections of The Hasselblad Center, Sonoma Museum of Art, Throckmorton Fine Art NY, The Museum of Contemporary Photography Chicago, The Wittliff Collection, Centro de la Imagen in Mexico city, Museo de Arte Contemporary Art Museum, Oaxaca; among others.
Her work has been exhibited in single and group shows at the Sonoma Museum of Art, The Chicago Museum of Contempary Photography, Seattle Photographic Center, The Museum of Contemporary Art in Oaxaca, Centro de la Imagen Mexico, Centro Fotográfico Manuel Alvarez Bravo Oaxaca, The Bielefeld University Germany, The Copenhaghen Photographic Center, Jakarta National Gallery, among others.
AWARDS and DISTINCTIONS
2015 LiveBooks Ambassador.
2014 Fundación Héctor y MarIa Garcia Award.
2013 Nikon Internacional Jury, Tokio, Japan.
2012 Sistema Nacional de Creadores de Arte 2013-2016. FONCA.
2011 SECULTA C*11, Oaxaca.
2011 Planet Magazine, prize USA.
2011 Guest artist Museum of Contemporary Photography Chicago.
2010 Banamex El Mexico de los Mexicanos selection.
2009 Cultural Exchange México-Indonesia.
2009 Photo Vernissage Saint-Petersburg, Rusia.
2008 PhotoLucida, USA
2007 FONCA. Creators with trajectory, Oaxaca, Mexico.
2005 The image Creators, Prize Yugoslavia.
2005 National Geographic All Roads Photographers. Washington, DC.
2002 Hasselblad Foundation stipend, Sweden.
2001 I Photographic Latina Bienale Copenhaguen, Denmark.

1999 III photojournalism Bienale, México sports.